Bathrooms are our heaven. These tiny pockets of self-care are where we relax after a tiring day and finally get to pay attention to ourselves. Bathrooms are also the main areas of our house that uphold sanitation and hygiene at all times.
Bathroom fitting brands make sure that our bathrooms are always in good condition. They provide long-lasting plumbing and furnishing solutions in the form of faucets, sanitaryware, vanity decor, etc. Some bathroom fitting brands also include tile lighting solutions of exceptional quality.
Today, we are counting down the top 10 bathroom fitting brands that meet your utility and aesthetic needs and wrap your bathroom in beautiful wooden, ceramic, and granite finishings.
10 Awesome Bathroom Fitting Brands That Bring Quality With Style
Great bathroom fitting brands have something for everyone. They employ fascinating art and engineering styles worldwide to upgrade our sanitary experience and take it to another level.
Hindware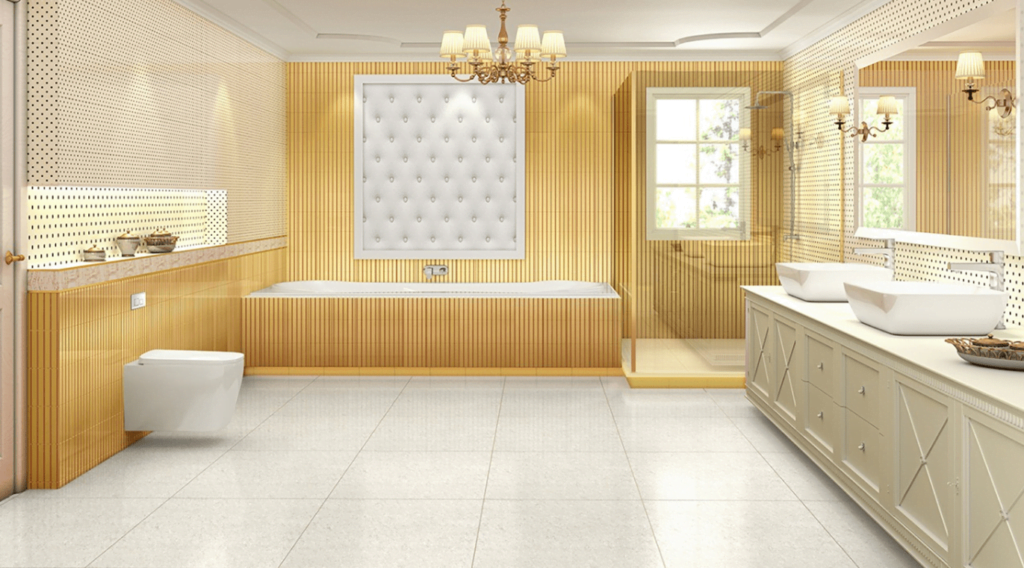 One of the world's most popular bathroom fitting brands, Hindware uses world-class ceramics and innovative engineering to create fascinating bathroom fittings and furniture. The products are minimalist and trendy, impressing its clients with a systematic attention to detail.
A brand created by Dr RK Somany in 1960, Hindware manufactures products from budget to luxury ranges. Their biggest aim is to drive sanitation and precision to impossible heights – to bring a sense of beauty to the everyday lives of their customers.
Materials Variety: Ceramic, Steel, Metal Plating, Marble
Price Range: 700 INR to 30000 INR
Contact: https://www.hindwareappliances.com/contact-us/ 
Jaquar
Whenever we think of bathroom fitting brands, we undoubtedly think of Jaquar. Today, this brand is a leading producer of ceramic sanitaryware, bathroom lighting, stainless steel sanitaryware, wooden and sintering bathroom furniture, etc., at an affordable price.
Jaquar is another brand started in the 1960s, founded by Shri NL Mehra, who headed The Jaquar Group until his last breath. This brand is a household name among buyers of all budgets. Jaquar is known for seamless product finishing, extended warranties, and sturdy, durable products that last decades.
Materials Variety: Ceramic, Marble, Plastic, Metal
Price Range: 700 INR to 19000 INR
Contact: https://www.jaquar.com/en/contactus 
Kohler
If you are looking for a premium bathroom fitting brand that regularly churns out bold, experimental designs, you should try Kohler. This brand is also known for its theme-based catalog, using which you can purchase bathroom-fitting products that go with each other perfectly. From post-modern mirrors, touch-sensitive lighting, and anthem showers, Kohler has everything.
Kohler comes up with unprecedented faucet designs and technology each season. They have a cooperative and productive customer service that makes purchasing from Kohler a delightful experience.
Materials Variety: Ceramic, Marble, Wood, Metal (Gold, Chrome, Nickel) plating, Granite, Stainless Steel, Glass
Price Range: 2500 INR to 102000 INR
Contact: https://www.kohler.co.in/customer-support 
Cera
Flexible, modernist, and aesthetic – that is how users define Cera Sanitaryware Limited. After all, Cera is where we go if we want to remodel our bathrooms from top to bottom – from tiles to lighting; they have everything in the best quality imaginable.
Cera products are designed not only to look good but feel good as well -experts worldwide have come together to create products that increase mental and physical satisfaction by creating a warm ambiance, sanitaryware that fits your body, and faucets that can load precise water delivery. Cera is, without a doubt, the future of sanitary fitting brands in India.
Materials Variety: Ceramic, Marble, Wood, Plastic, Metal Plating, Glass
Price Range: 1000 INR to 25000 INR
Contact: https://www.cera-india.com/cera-care 
Duravit
An international company in Hornberg, Germany, Duravit AG has been around since 1817. Duravit products are high quality and durable, with raw materials shipped from top locations in Europe and Asia.
Duravit is a high-end brand whose exclusive sanitaryware designs have been used by luxury homemakers and hotels like Hyatt, JW Marriott, etc. The majestic Duravit Design Center is dedicated to teaching top-tier craftsmanship to excellent professionals. This brand is one of the best open secrets of the bathroom fittings industry.
Materials Variety: Ceramic, Onyx, Concrete, Glass, Resin, Stone, Steel
Price Range: 1102 INR to 38655 INR
Contact:https://www.duravit.in/service/company/contact.in-en.html 
Parryware
Another of the bathroom fitting brands that rank top is Parryware. The brand Parryware is the child of EID Parry, one of the most prominent companies of newly independent India in the 1950s. Parryware originated in Tamil Nadu and has today spread to all parts of the subcontinent as a leading, affordable sanitaryware brand.
From faucets and showers to plumber fittings and bathroom decorations, Parryware has unique designs for everything. The brand is now owned by the Spanish sanitary company Roca and produces products in collaboration with experts from both nations.
Materials Variety: Metal, Plastic, Ceramic
Price Range: 900 INR to 26000 INR
Contact: https://www.parryware.in/contact/contact/cc-callback-request 
Johnson Bathrooms
This brand is for those who love ultramodernism. The Johnson Bathrooms is known for creating everlasting bathroom products not damaged by leakage, rough use, or further upgrades in later years. Johnson Bathrooms has a unique collection of trendy and classic fittings that will always stay in style.
H&R Johnson was originally a premium tiles and ceramics company in the 1950s, which has since included sanitaryware and high-end, engineered marble and quartz decoration products. Johnson Bathrooms also has the best customer service among most brands on this list.
Materials Variety: Stainless Steel, Glass, Metal, Marble, Ceramic, Quartz
Price Range: 700 INR to 16200 INR
Contact: https://johnsonbathrooms.in/locate/contact-us 
Aquant
A relatively new name on this list, Aquant is quickly rising the ranks of the top bathroom fitting brands we know of. Aquant is known for experimenting with shapes, finishings, and design techniques to create contemporary bathroom furniture that fits your aesthetic and spatial needs.
Aquant experiments with various raw materials such as ceramic, wood, metal, marble, etc. The multi-layer plating and blended finishing have made it a popular high brand for architects, interior designers, and private luxury builders.
Materials Variety: Wood, Ceramic, Metal, Marble, Metal Plating, Glass, Onyx, Concrete
Price Range: 170 INR to 2,32,300 INR
Contact: https://www.aquantindia.com/contact-us 
Supreme
This well-known sanitary fitting brand is the country's king of plumbing and piping. Supreme Sanitary has recently launched its own bathroom fitting label, known as Aquakraft. Aquakraft aims to bring the latest international designs to users with limited budgets.
Supreme is the brand to go to if you want high-quality CPVC and UPVC pipes. Supreme Bath is another label that believes in creating classic, timeless products. You can find affordable Supreme designs at any offline or online store.
Materials Variety: Ceramic, Steel, Metal Plating
Price Range: 1055 INR to 17600 INR
Contact: https://www.supreme.co.in/contact-us 
Astral
This brand likes to term its designs as 'Sublime.' They release carefully designed, practical products in limited collections each year for every buyer, regardless of their budget or chosen aesthetic.
Astral Bathware is the parent to popular collection labels like Imperia, Premia, Gloria, etc. The brand focuses on classic designs with a twist that can bring something you need to your bathroom without breaking the bank. If you are looking for durable, lightweight products with incredible finishing, Astral Bathware is the company to look for.
Materials Variety: Ceramic, Steel, Glass, Metal Plating, Marble
Price Range: 1255 INR to 38000 INR
Contact: https://astralbathware.com/contact_us/office-details/ 
Conclusion
Bathroom fittings are not something we invest in every day – which means it is essential to make a good choice that our future selves will thank us for. Talk to your interior designer about the design choices you like the most, and use the latest product catalogs from these leading bathroom fitting brands to create your dream bathroom. You can also approach design consultants at these brands who can guide you towards what is best for you.