Understanding brutalist architecture: Actually brutalist architecture style was developed from 1951 to 1975. This brutalism architecture style it came from the modernist architecture movement of the early 20th century.  This architecture style is influenced by popular French architect Le Corbusier, and his building design project Unite d'Habitation in 1952. Stories about Brutalist architecture and opinions about Brutalism is different from person to person. But, it goes popular modern architectural style of the 20th century. We are here trying to explore the history of brutalist architecture with popular examples. This architecture style goes popular around the world but London, UK, Boston, Chicago, Kansas city etc are the popular places, where you can still see great examples of brutalism in architecture.
Brutalist Architecture
Where the words Brutalist Architecture come?
The brutalism term actually originates from the French word for "raw", as Le Corbusier described his choice of material beton brut, meaning raw concrete in French. Also, brutalism is promoting positive alternative for contemporary style and modern urban housing developments.
What are the characteristics of brutalist architecture style?
As we all know that concrete is used for its raw and no doubts honesty in the brutalist style of design. Basically, the building is composed of repeating concrete masses that representing specific functional zones, distinctly articulate and make a group together into a unified whole.
You may easily see a surface of cast concrete with the basic nature of construction, the texture of wooden planks that use for casting shuttering.
Brutalist architecture style building is generally used brick, glass, steel, rough-hewn stone, gabions like materials in combination of concrete.
Another characteristic of brutalist architecture style is that building structure and services to their habitats use place in the exterior of the brutalist building.
Brutalism as an architectural philosophy is often also associated with a socialist utopian ideology, which tended to be supported by its designers, especially Alison and Peter Smithson, near the height of the style.
This style had a strong position in the architecture of European communist countries for a certain period of time.
List of popular brutalist architecture building and structures
1. Unité d'Habitation, Marseille by Le Corbusier, Completed in 1952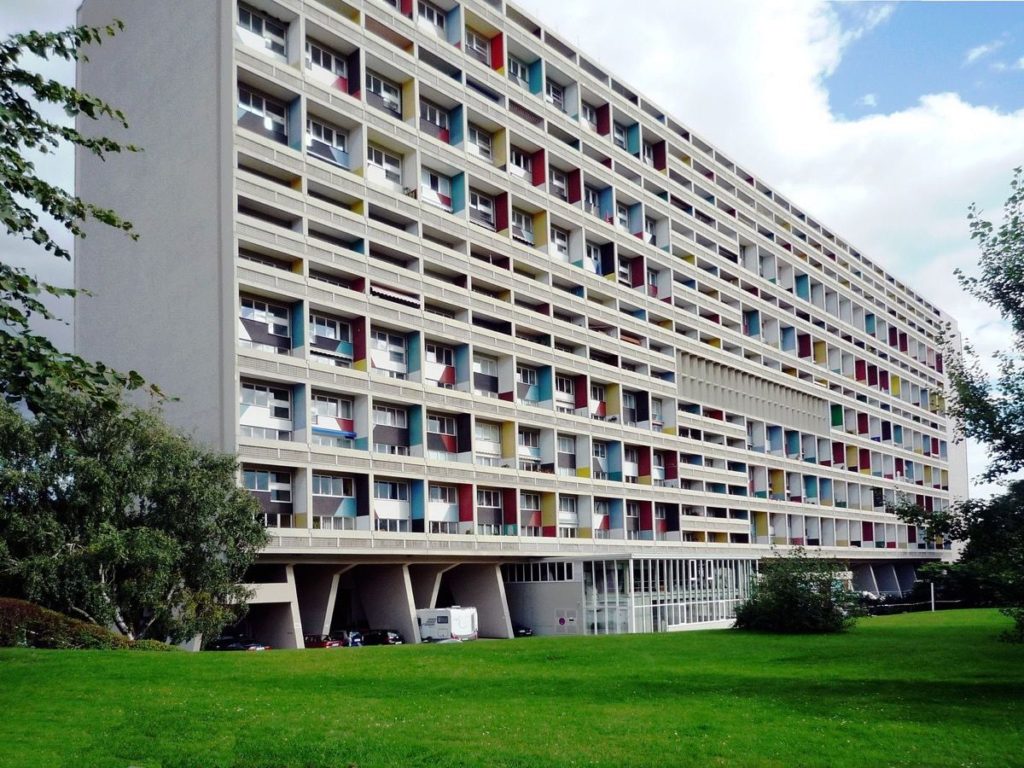 2. Paul Rudolph Hall, New Haven, Connecticut by Paul Rudolph, Completed in 1963
3. Bank of London and South America, Buenos Aires by Clorindo Testa and SEPRA, completed in 1966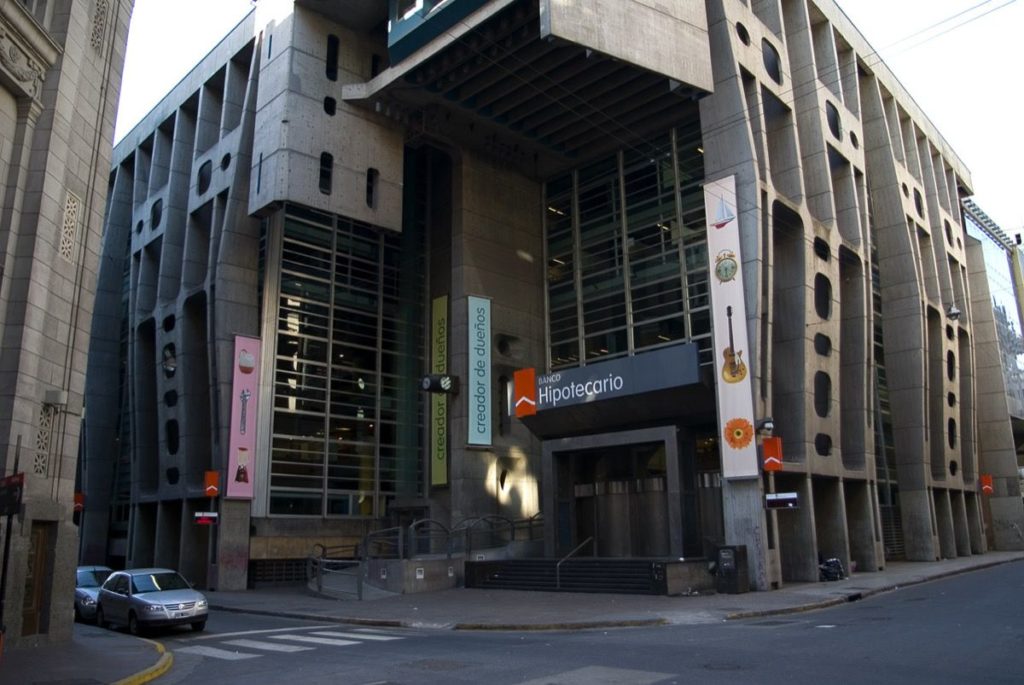 4. SESC Pompéia, São Paulo by Lina Bo Bardi, Completed in 1986
5. The Breuer Building, New York City by Marcel Breuer, Completed in 1966
6. The Barbican, London by Chamberlin, Powell, and Bon, Completed in 1982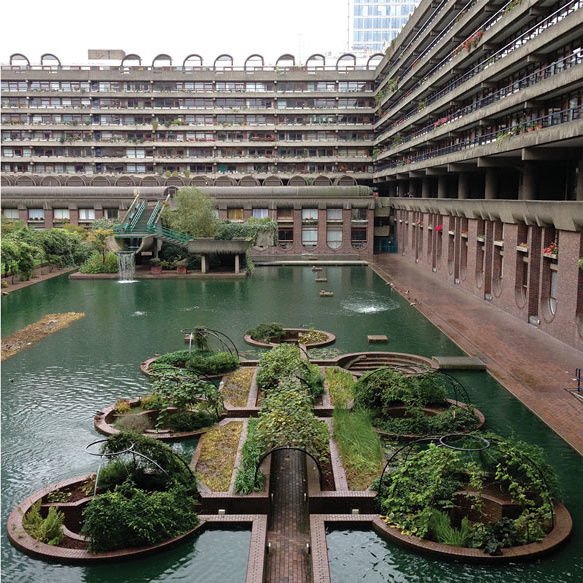 7. Boston City Hall, Boston by Gerhard Kallmann and Michael McKinnell, Completed in 1968
8. Habitat 67, Montreal by Moshe Sadie, Completed in 1967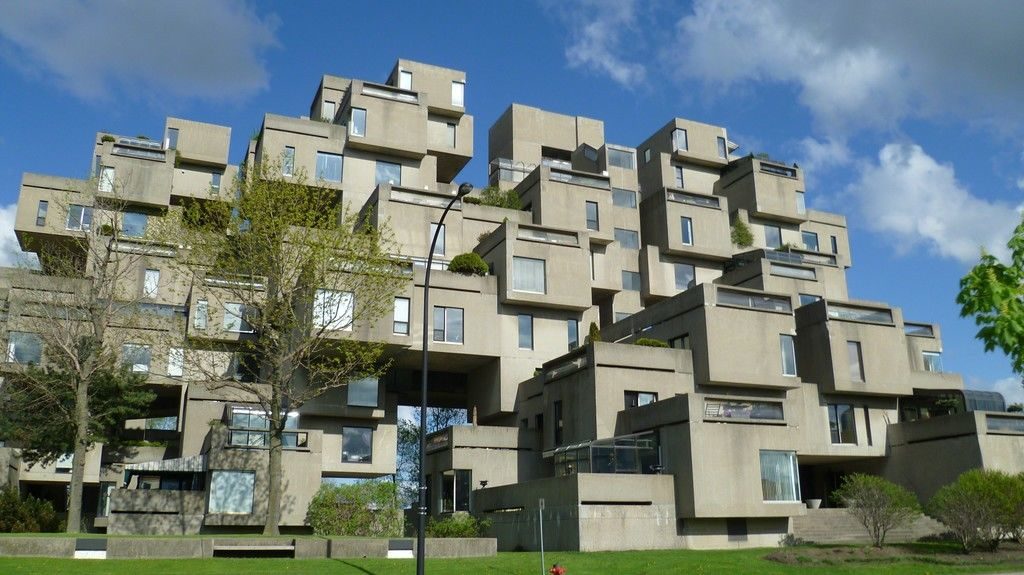 9. Trellick Tower, London by Ernie Goldfinger, Completed in 1972
10. Brazilian Museum of Sculpture (MuBE), São Paulo by Paulo Mendes da Rocha, Completed in 1988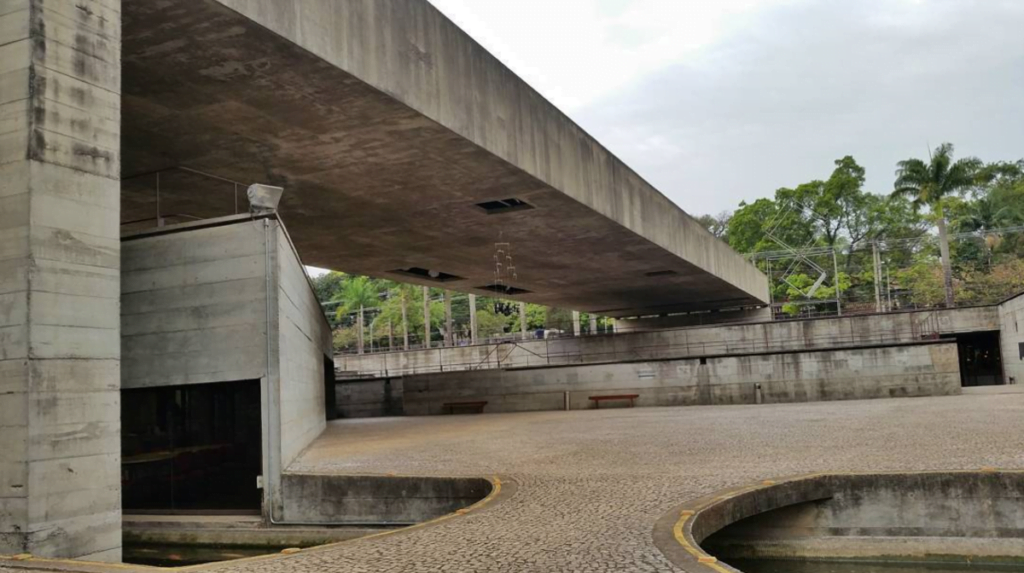 11. The Mill Owners' Association Building
Who are the popular Brutalist Style Design Architects?
Here are the country-wise list of architects and designers those who practice with a brutalism in architecture.
Australian examples of the Brutalist style:
Robin Gibson's Queensland Art Gallery
Ken Woolley's Fisher Library at the University of Sydney
Colin Madigan's the High Court of Australia in Canberra and WTC Wharf in Melbourne
John Andrews's government and institutional structures in Australia
Examples of Brutalist architecture in Canada
The Federal Government financed the construction of many public buildings. Major Brutalist examples, not all built as part of the Canadian Centennial.
The Grand Theater de Québec
The Edifice Marie-Guyart (formerly Complex-G)
Hotel Le Concorde
The Laval University campus in Quebec City
Habitat 67
Place Bonaventure
The Maison de Radio-Canada
Metro stations on the Montreal Metro's Green Line
The Confederation Centre of the Arts in Charlottetown
The National Arts Center in Ottawa
The Hotel Dieu Hospital in Kingston
Robarts Library, Rochdale College in Toronto
The church of the Westminster Abbey in British Columbia
Brutalist architecture in the United Kingdom
In the United Kingdom, architects work with the Brutalist style include Erno Goldfinger, wife-and-husband pairing Alison and Peter Smithson, some of the work of Sir Basil Spence.
The London County Council/Greater London Council Architects Department, Owen Luder, John Bancroft, and, arguably perhaps, Sir Denys Lasdun, Sir Leslie Martin, Sir James Stirling and James Gowan with their early works.
Brutalist architecture in the United States
In the US, Paul Rudolph and Ralph Rapson are both noted Brutalists.
Evans Woollen III, a pacesetter among architects in the Midwest, is credited for introducing the Brutalist and Modernist architecture styles to Indianapolis, Indiana.
Walter Netsch is known for his Brutalist academic buildings.
Marcel Breuer was known for his "soft" approach to the style, often using curves rather than corners.
Example of brutalism in Argentina
Clorindo Testa's the Bank of London and South America headquarters, one of the best examples of the 1950s.
Architectural Brutalism in Italy
Vittoriano Vigano's The Istituto Marchiondi Spagliardi in Baggio, Milan
BBPR studio's Torre Velasca in 1958.
More recent Modernists such as I. M. Pei, Gottfried Böhm, and Tadao Ando also have designed notable Brutalist works.
Brutalist architecture style examples in Brazil
The style is associated with the Paulista School and is evident in the works of Pritzker Architecture Prize-winning architect Paulo Mendes da Rocha (2006).
In the Philippines architecture
Leandro Locsin's Tanghalang Pambansa and the Philippine International Convention Center.
Brutalism in New Zealand
Sir Miles Warren and his practice Warren & Mahoney's Christchurch School of architecture, which fused Brutalist architectural style with Scandinavian and Japanese values of straightforwardness.
Why brutalist architecture style most criticizes by leaders?
Critics of the style find it unappealing due to its "cold" appearance, projecting an atmosphere of totalitarianism, as well as the association of the buildings with urban decay due to materials weathering poorly in certain climates and the surfaces being prone to vandalism by graffiti. Despite this, the style is appreciated by others, and preservation efforts are taking place in the UK.
Brutalism has some severe critics, including Charles, Prince of Wales, whose speeches and writings on architecture have excoriated Brutalism, calling many of the structures "piles of concrete". "You have to give this much to the Luftwaffe", said Prince Charles in December 1987.
What is the stand of Brutalism today?
Although the Brutalist movement was largely dead by the mid-1980s, having largely given way to Structural Expressionism and Deconstructivism, it has experienced a resurgence of interest since 2015 with the publication of a variety of guides and books.
Many of the defining aspects of the style have been softened in newer buildings, with concrete facades often being sandblasted to create a stone-like surface, covered in stucco, or composed of patterned, pre-cast elements.
These elements are also found in renovations of older Brutalist buildings. The cladding of the exterior may be undertaken in part to improve the neighbors' view, and cladding itself may bring fire risks.
Conclusion:
Overall, Brutalism follows the modernist cry that form should follow function, or that architects need to pay less attention to decorative facades and let buildings simply resemble what they are. This was a rejection of the many eclectic revivalist movements of the early 20th century that made contemporary buildings look like Gothic castles, Egyptian temples, and Moorish mosques. As well as a rejection of the brightness and frivolity of the immediate post-World War II styles.